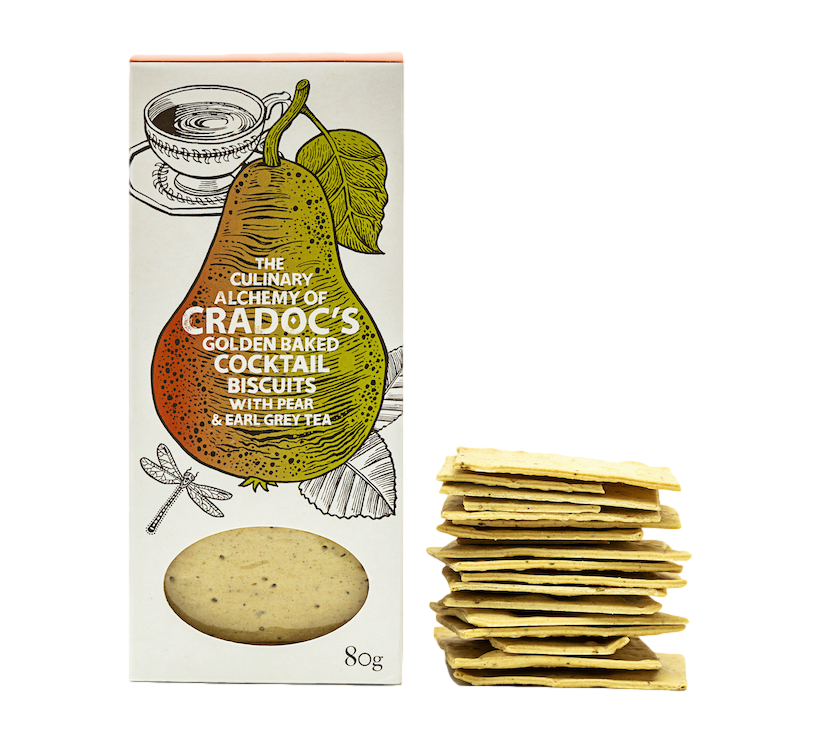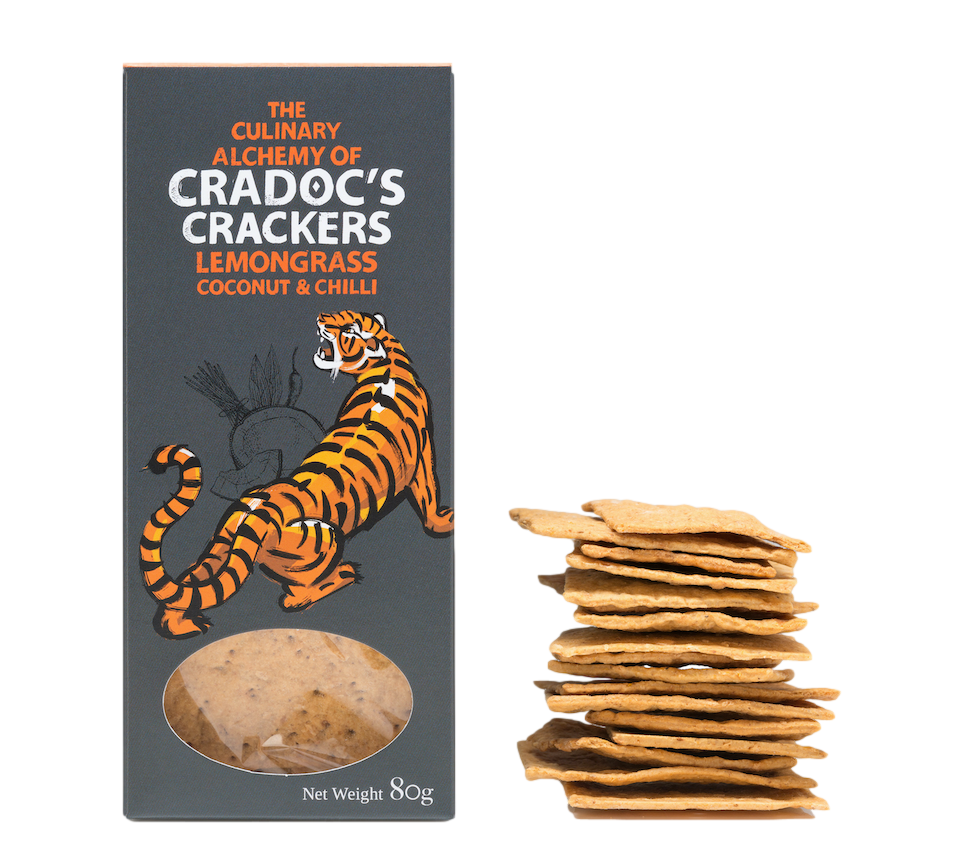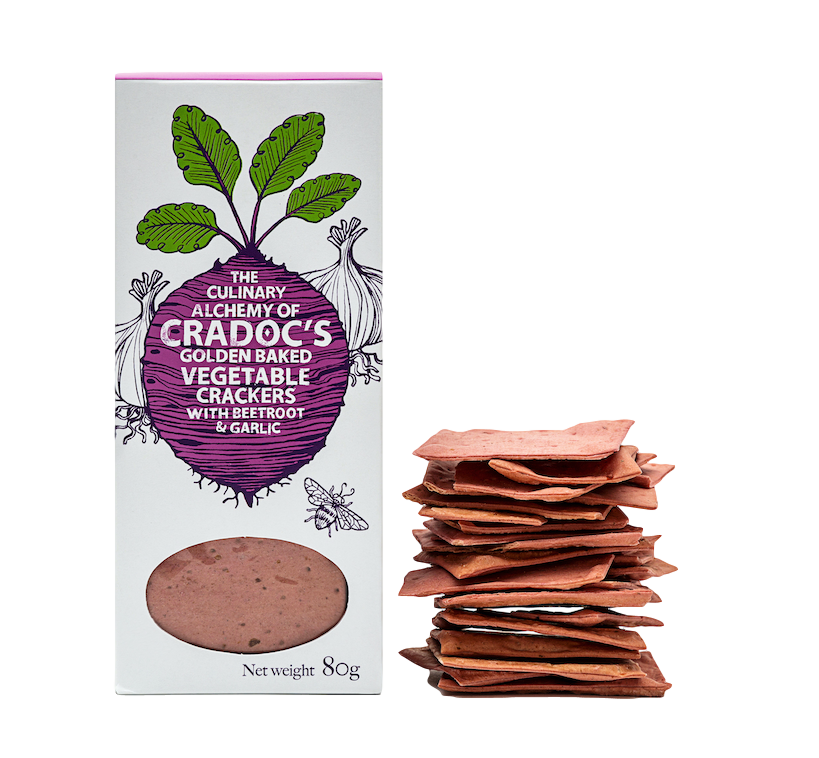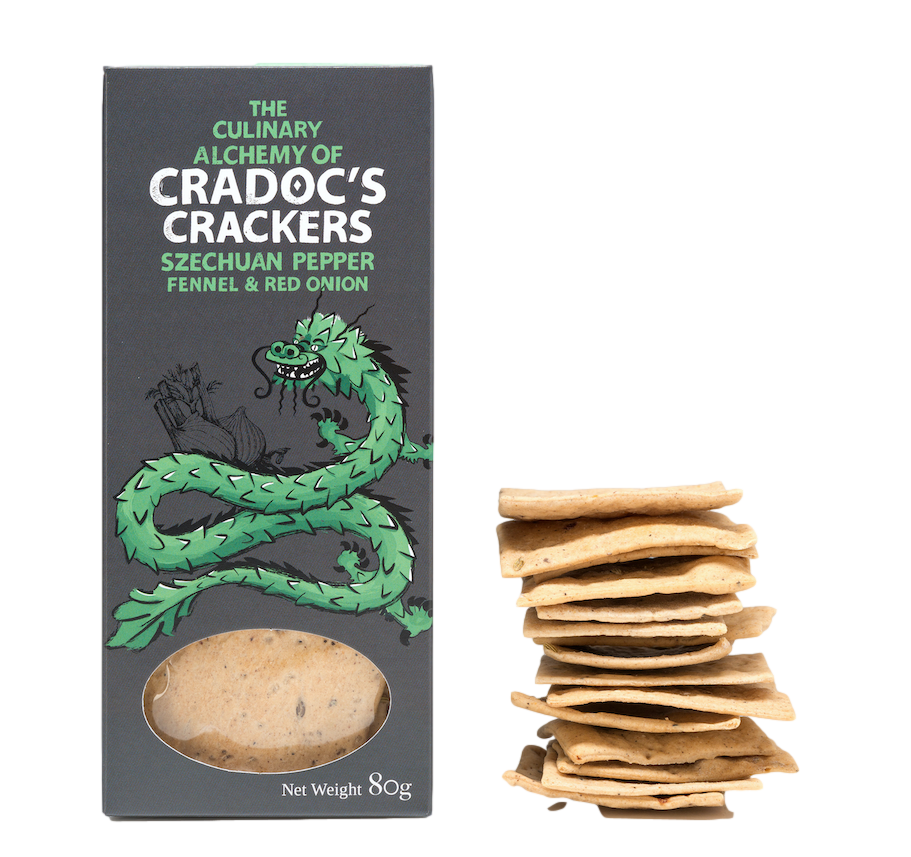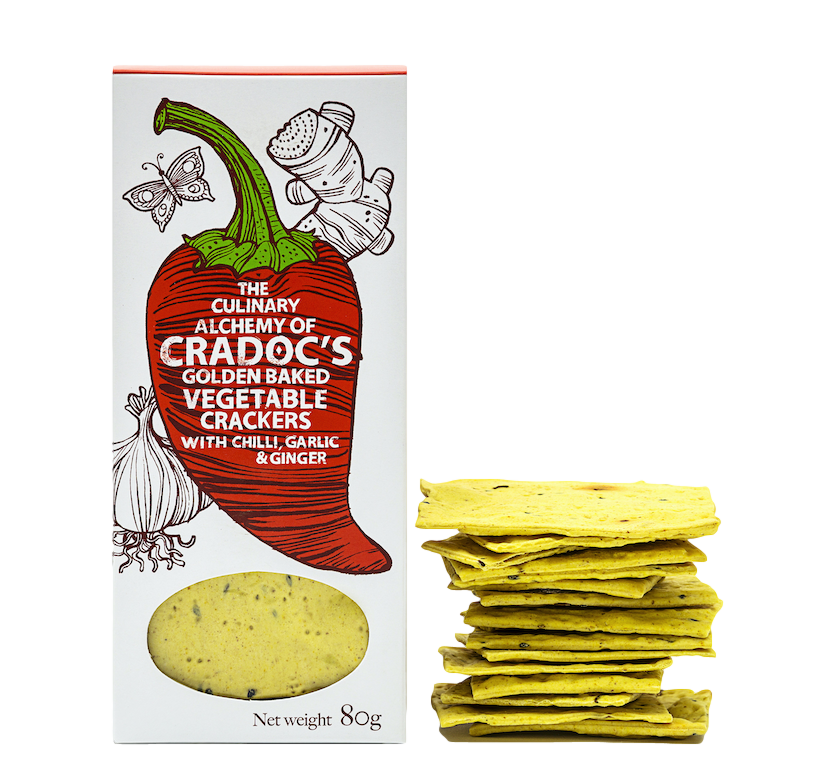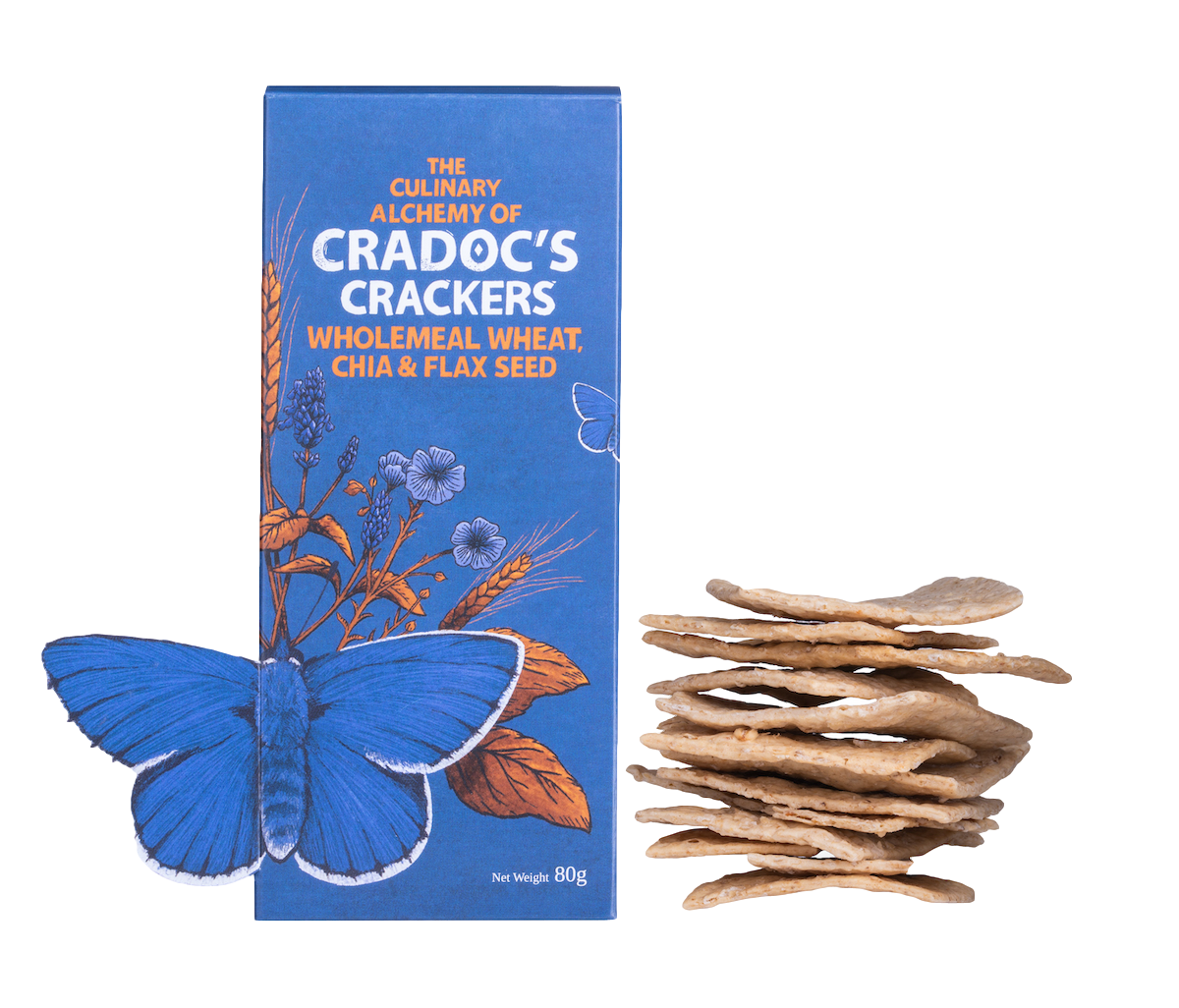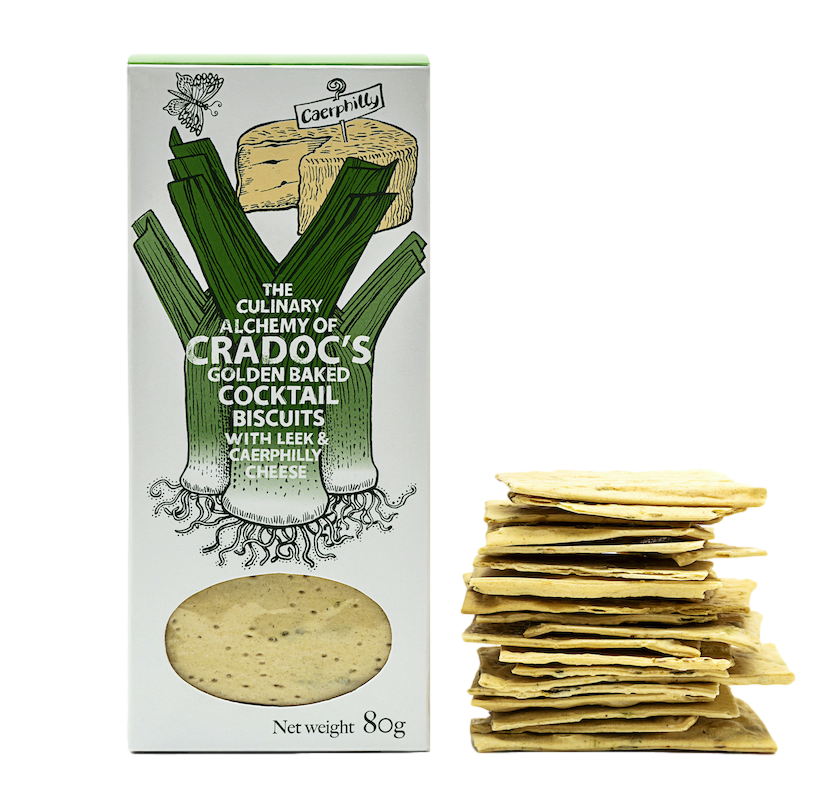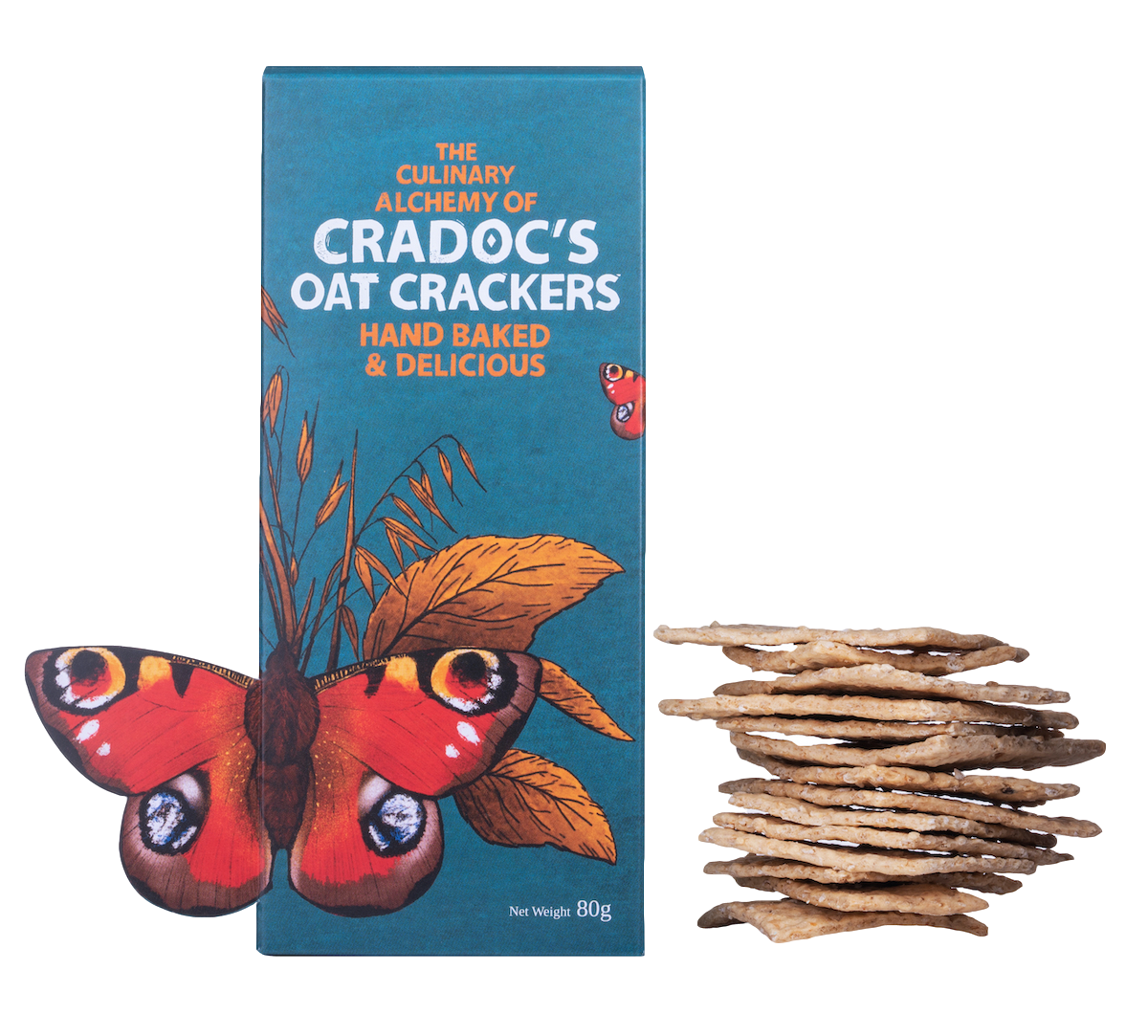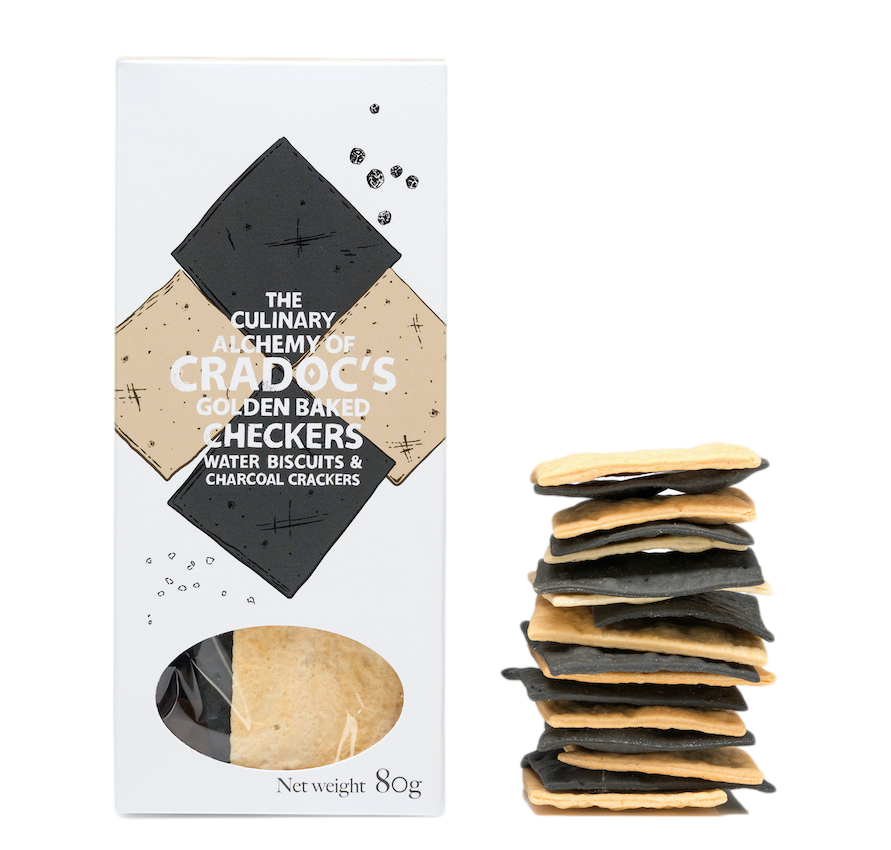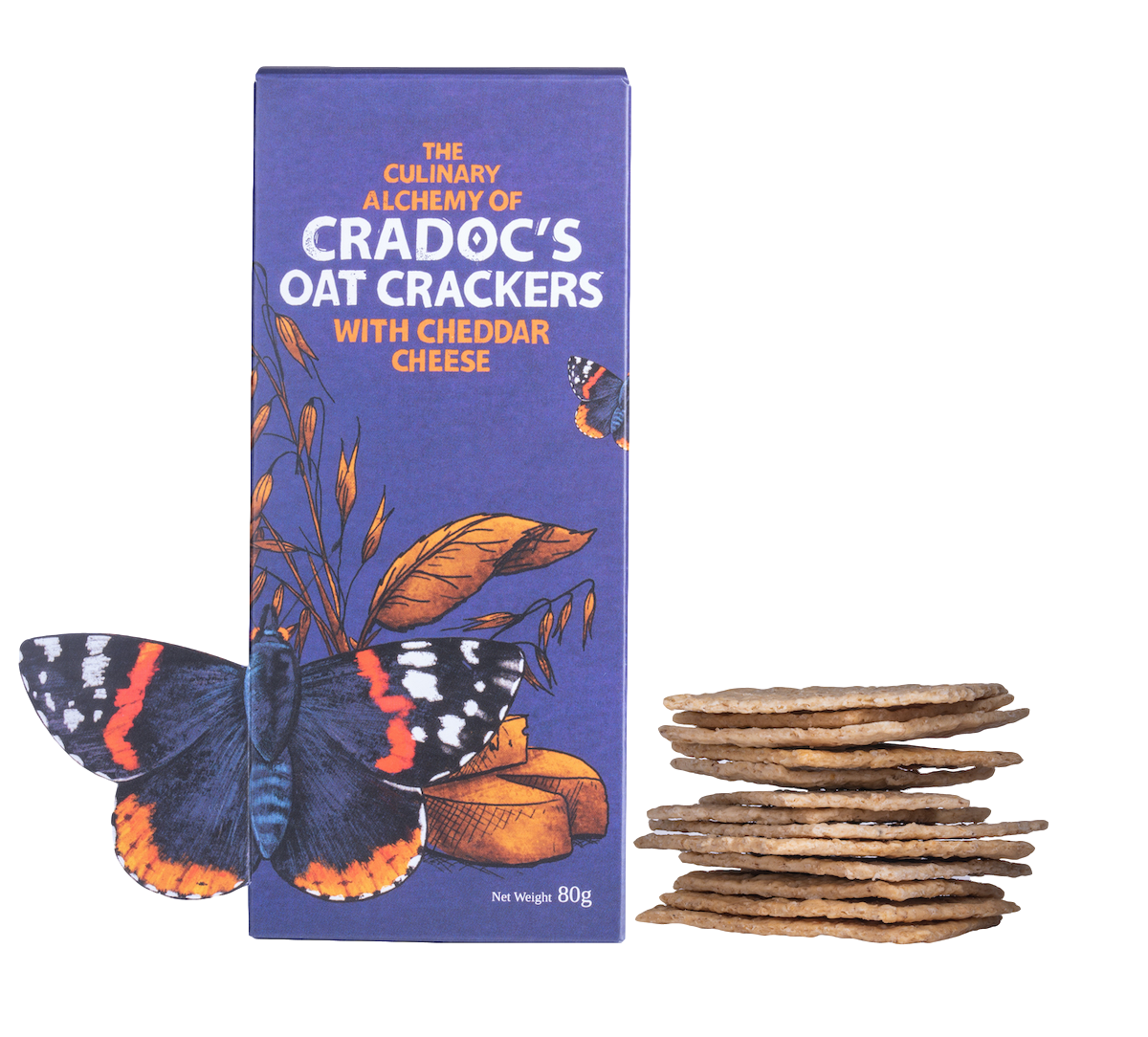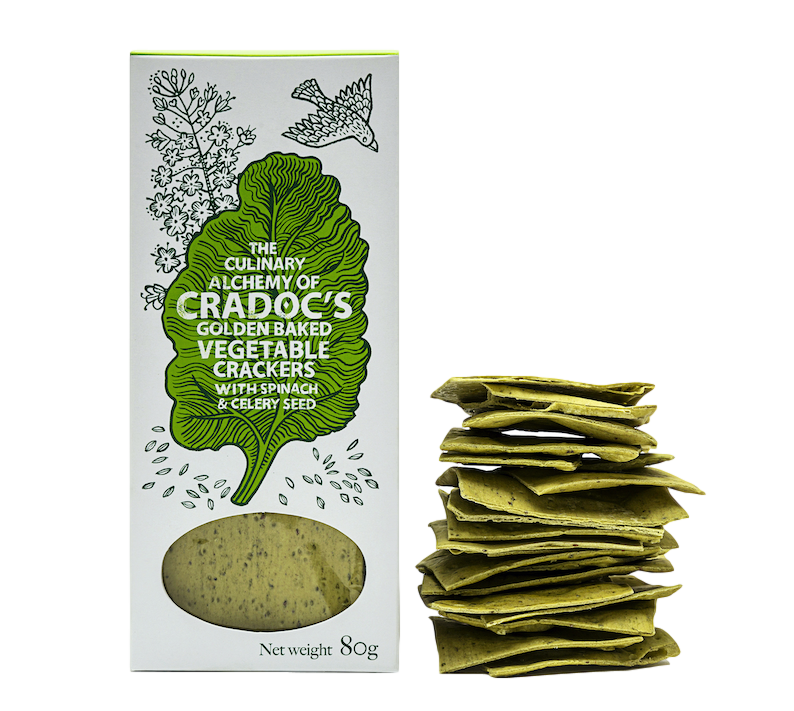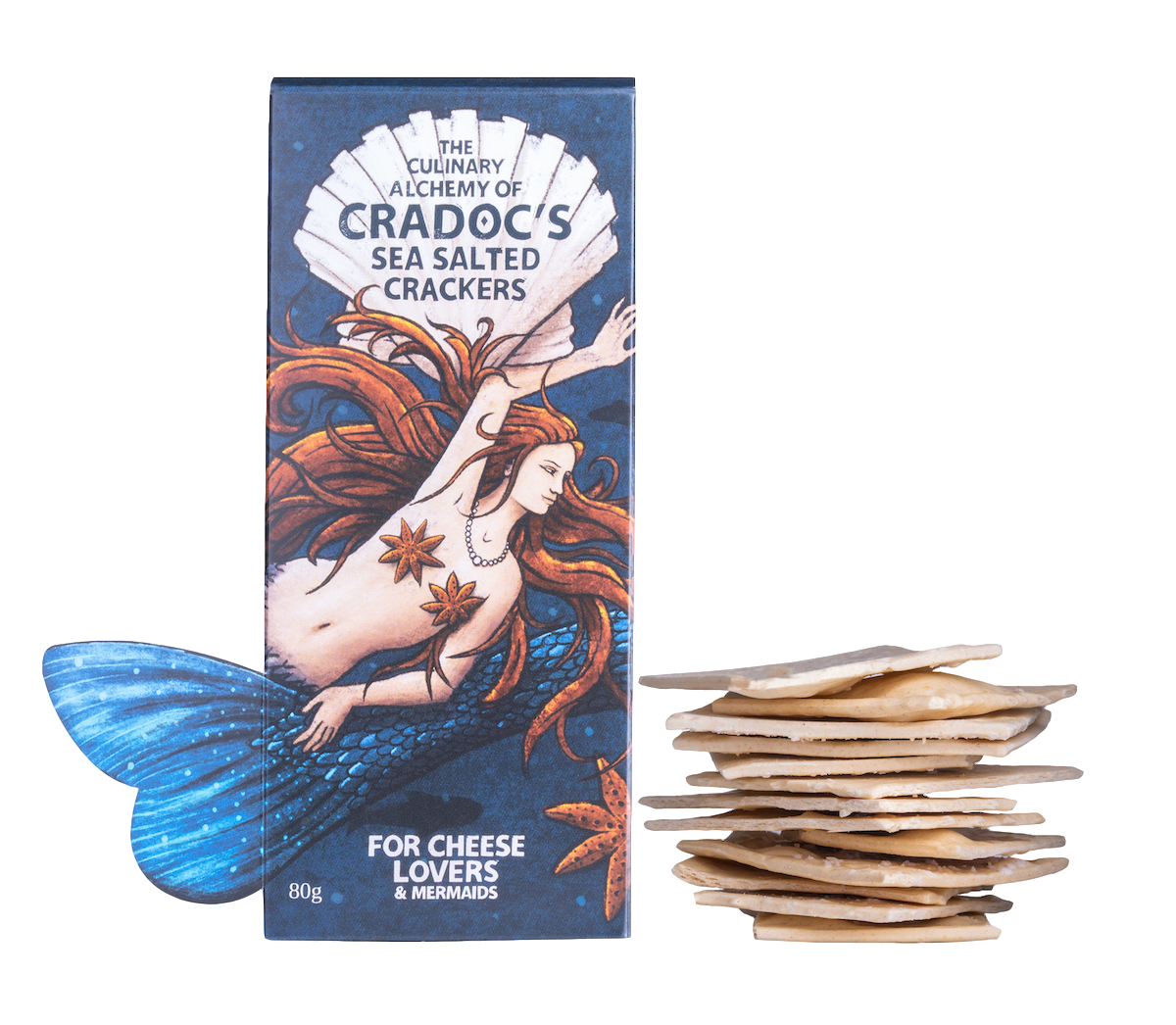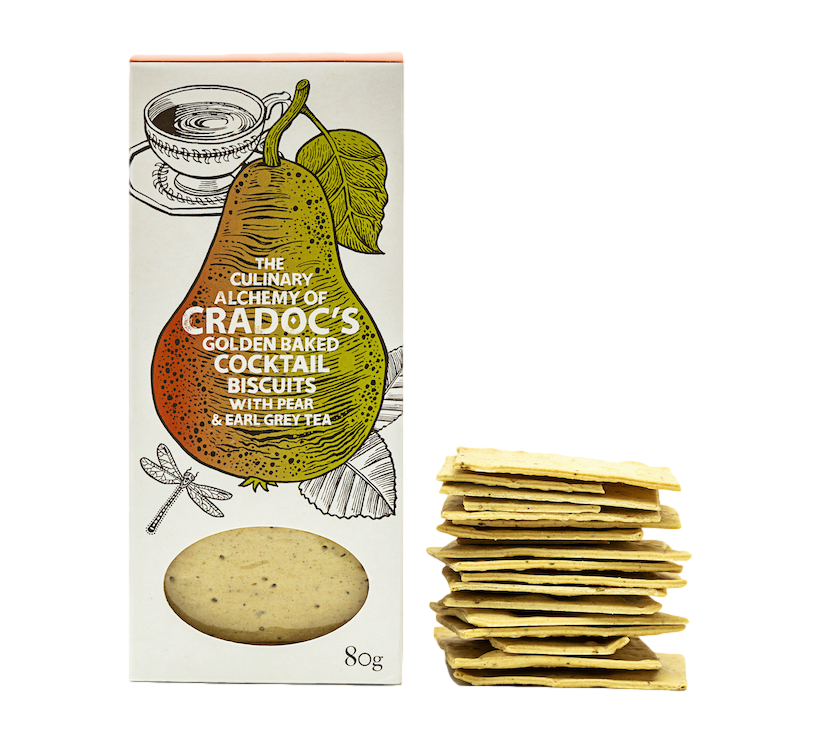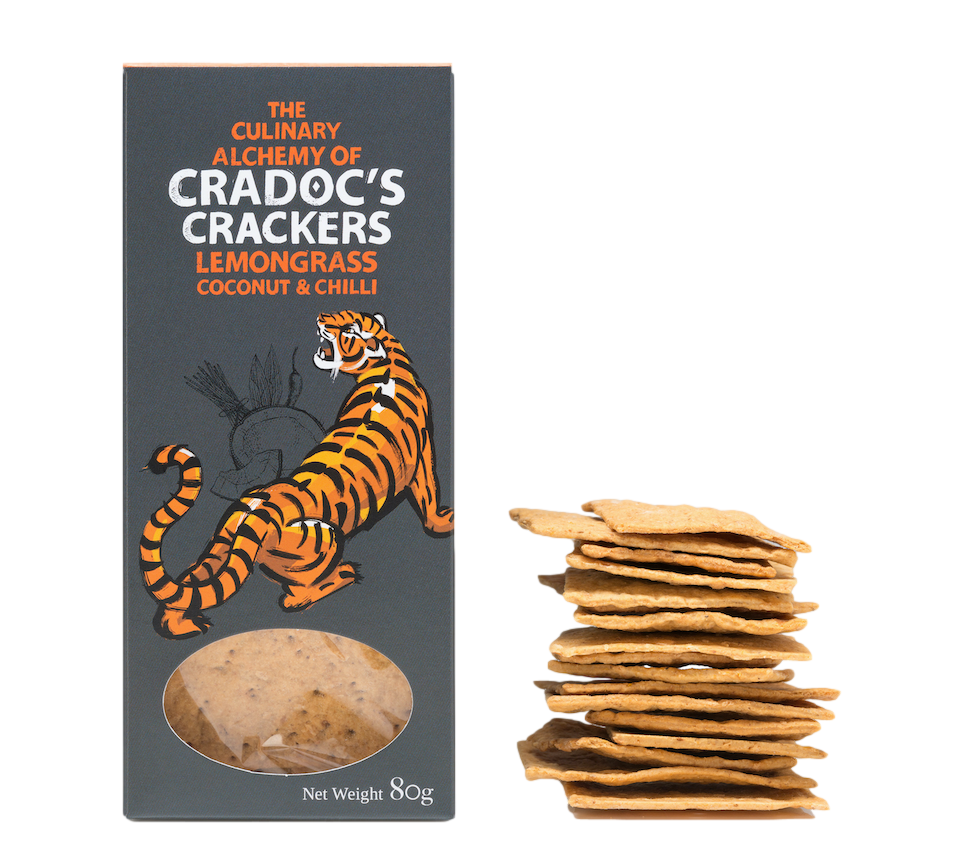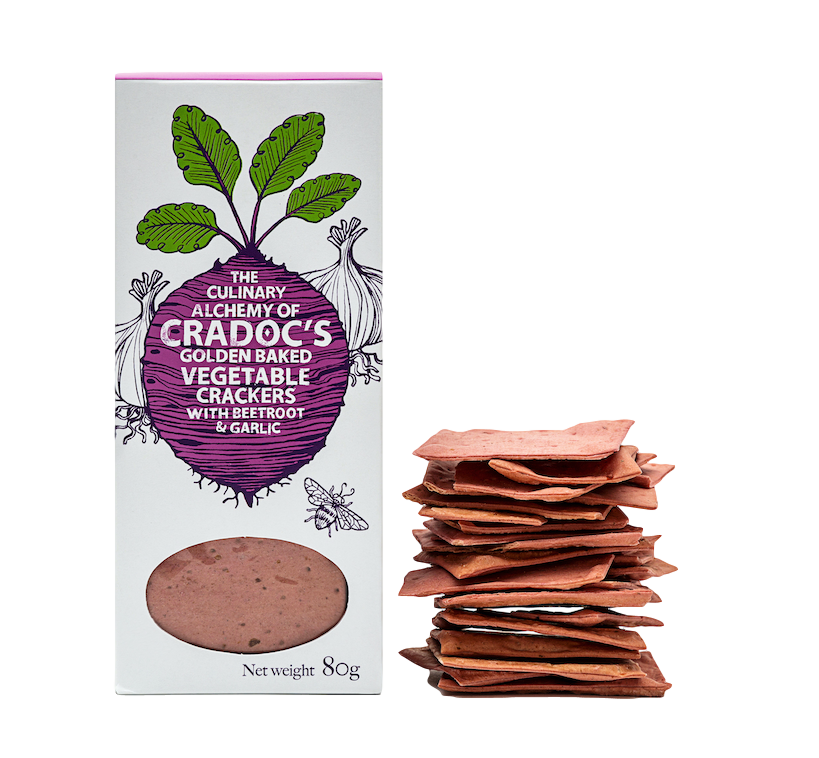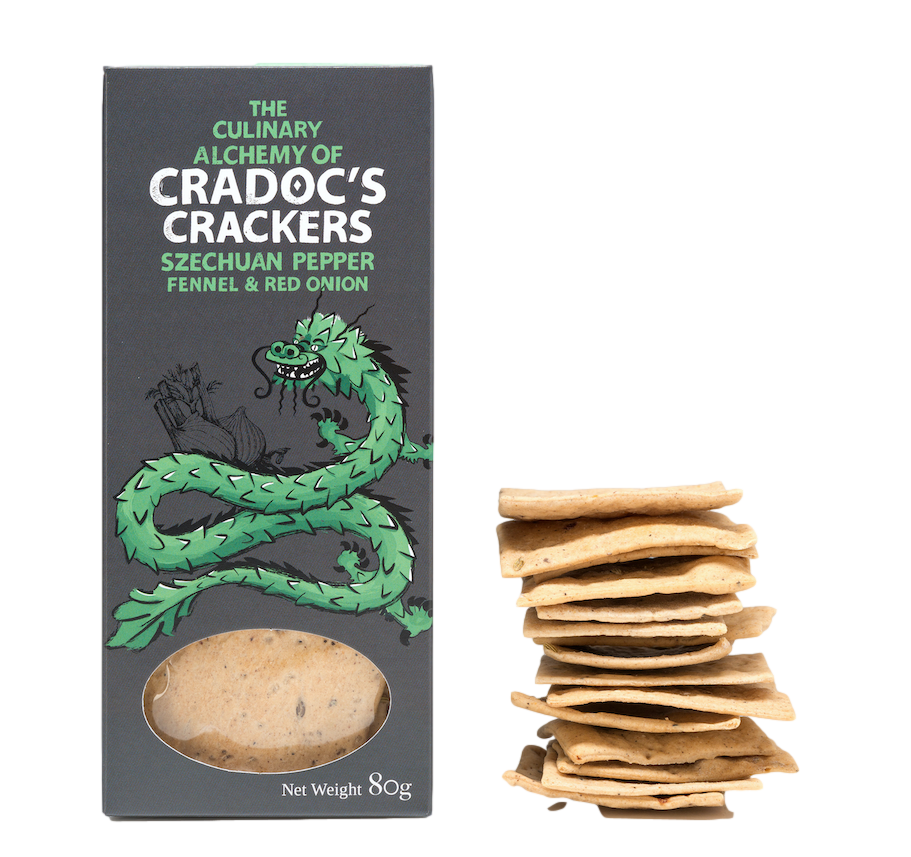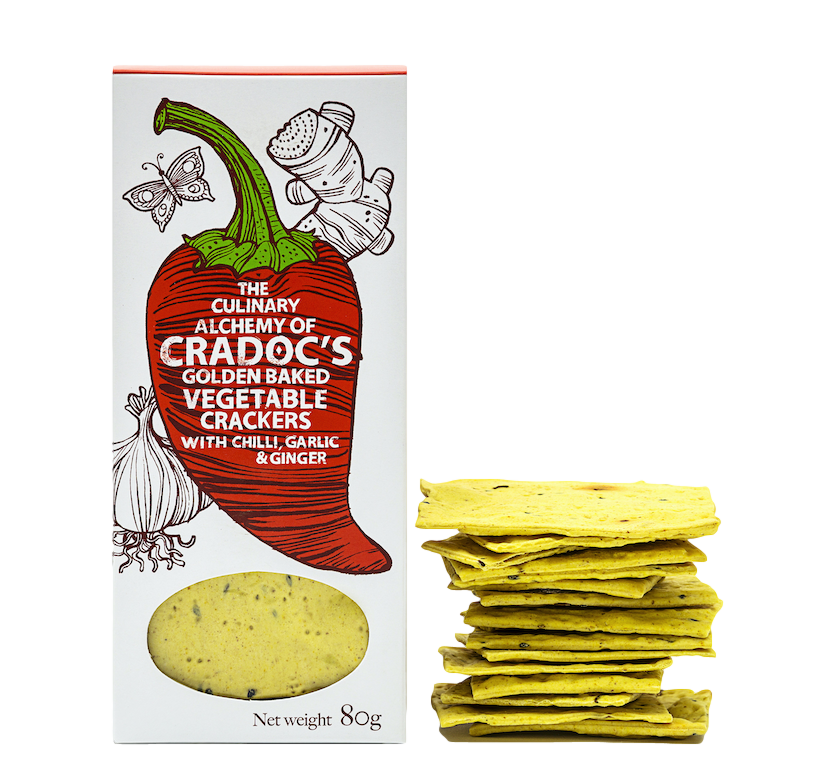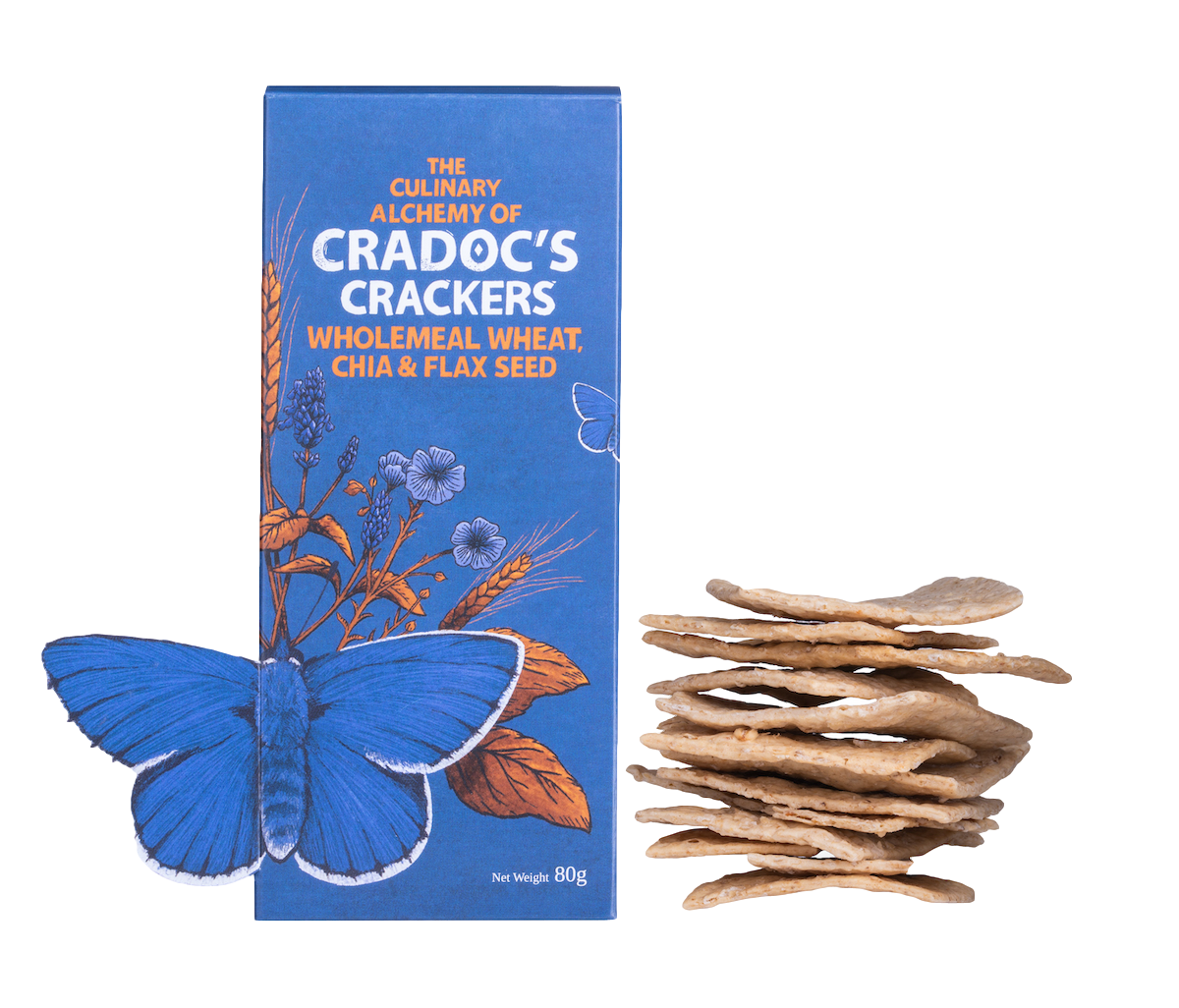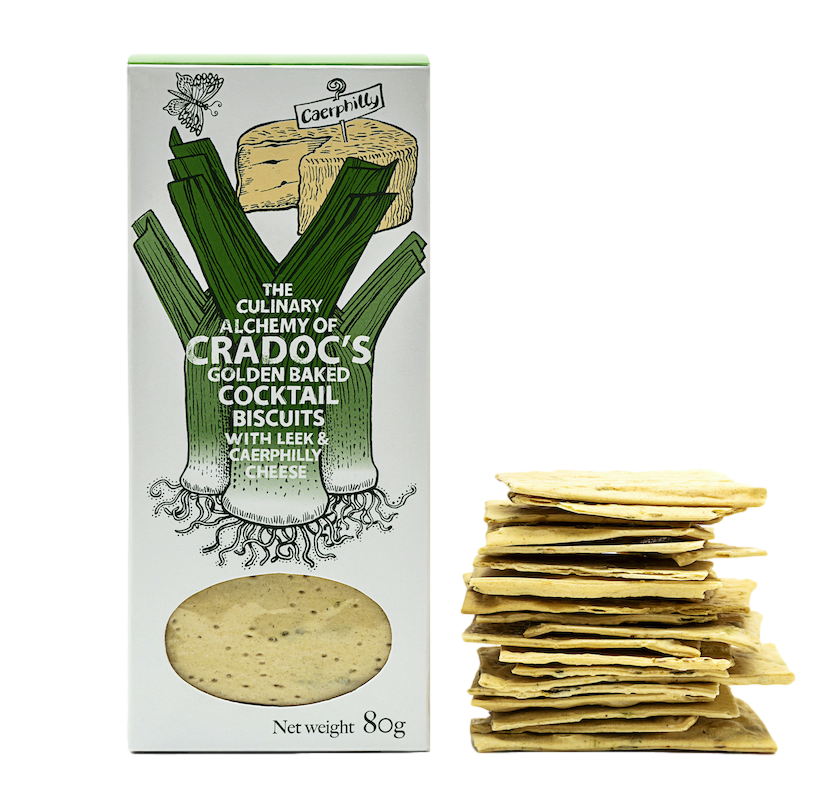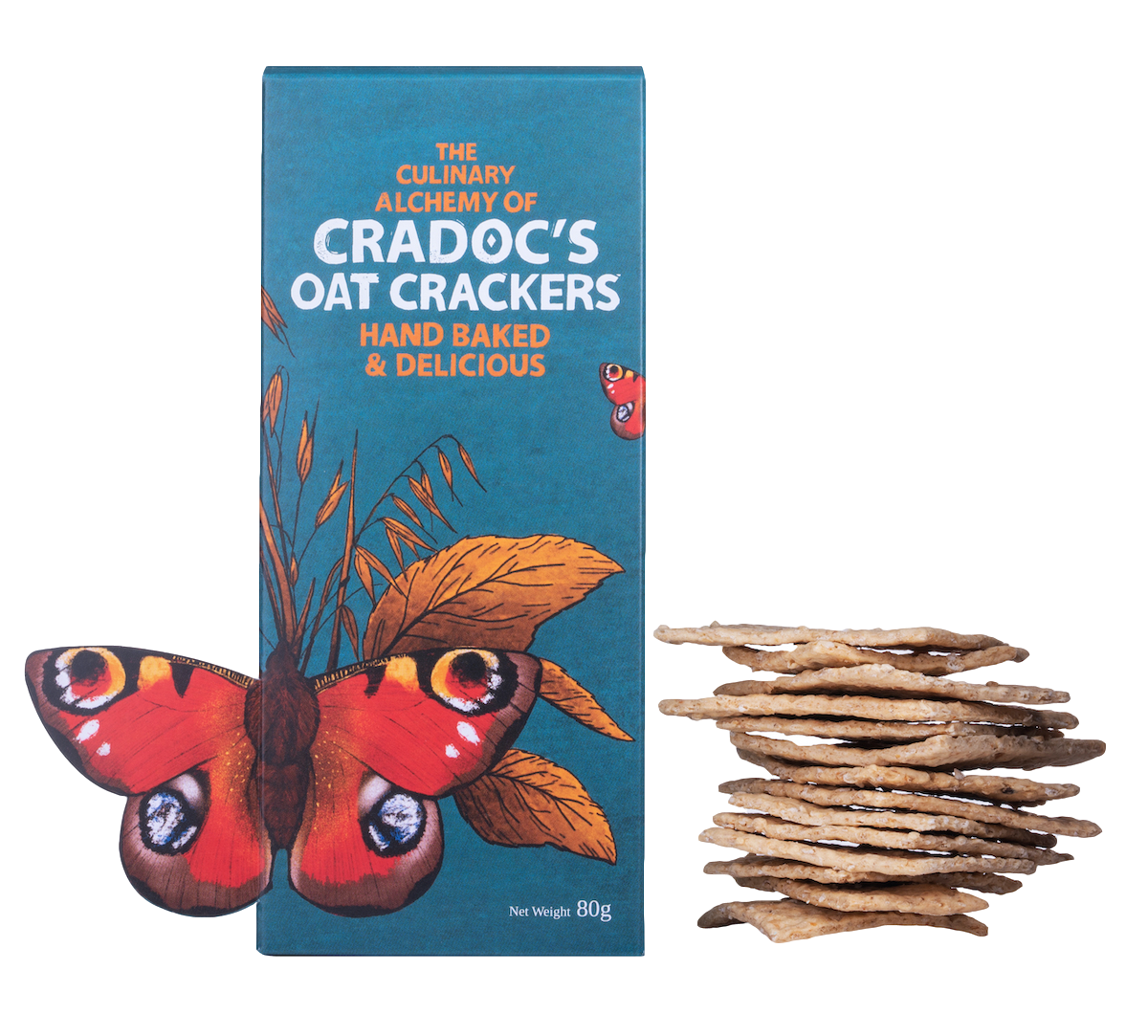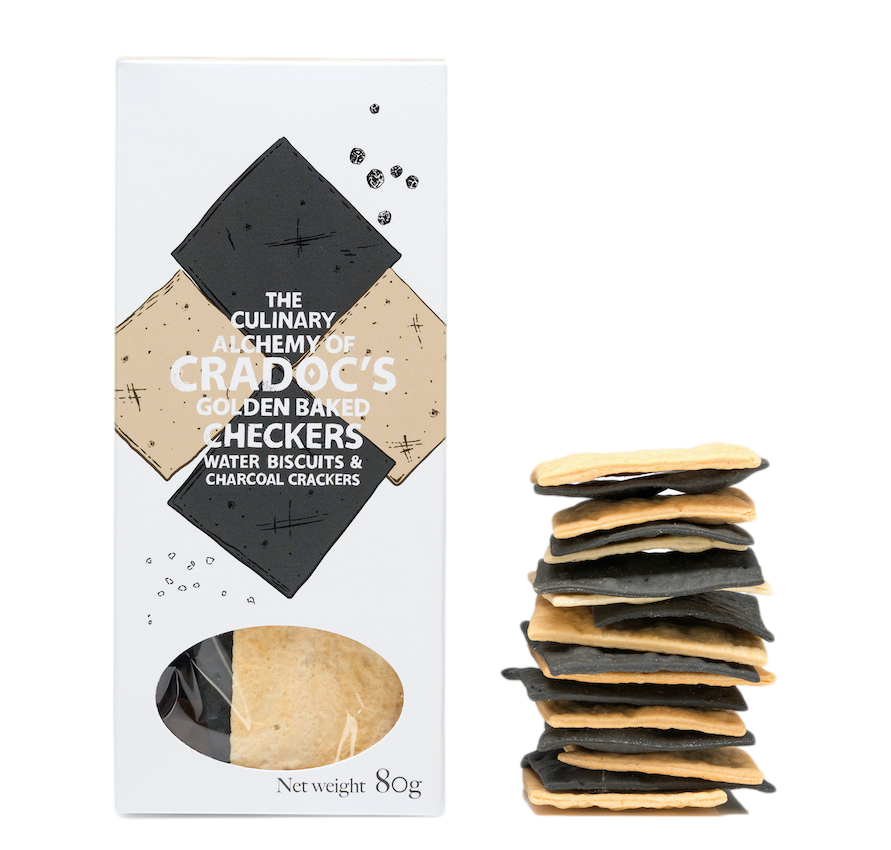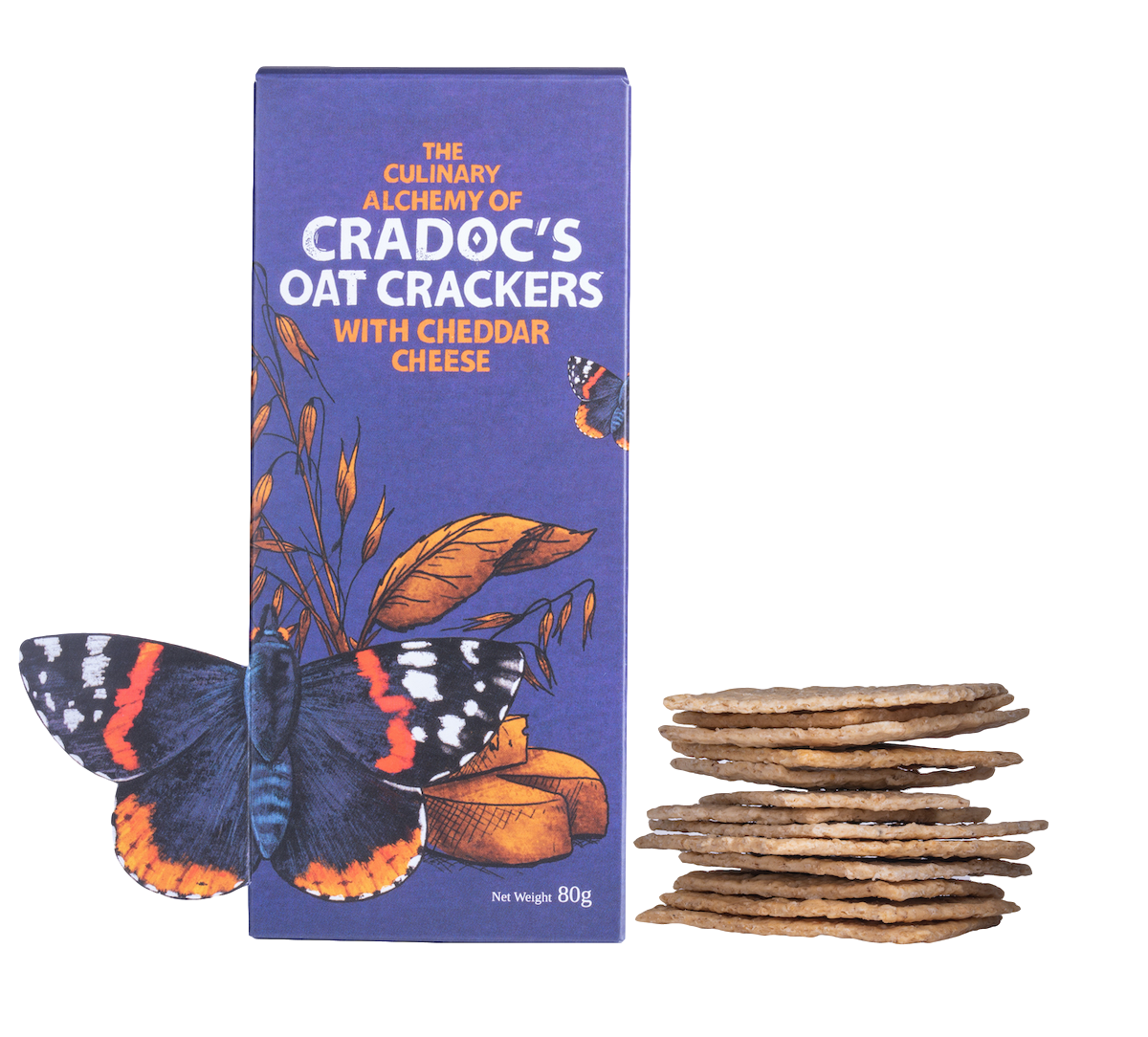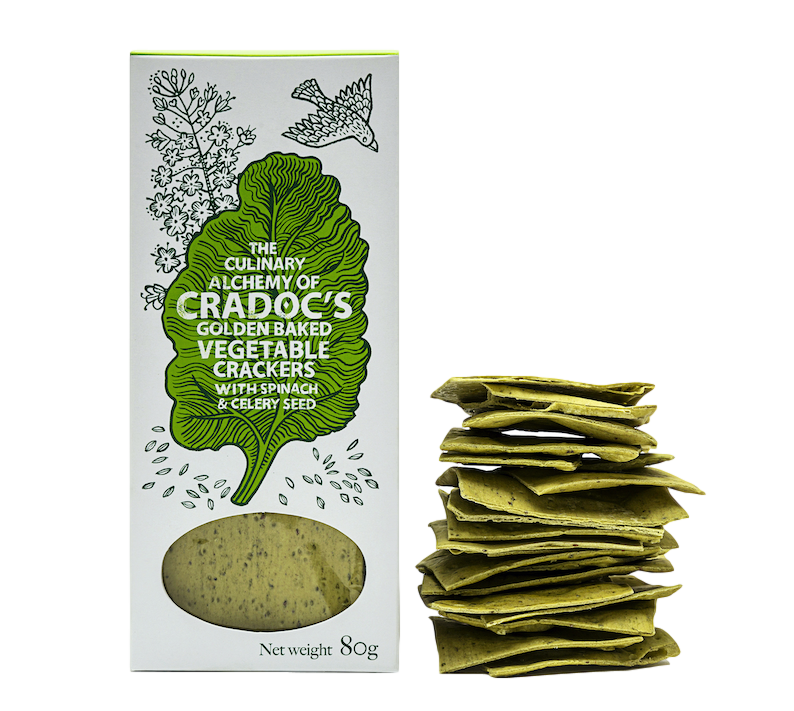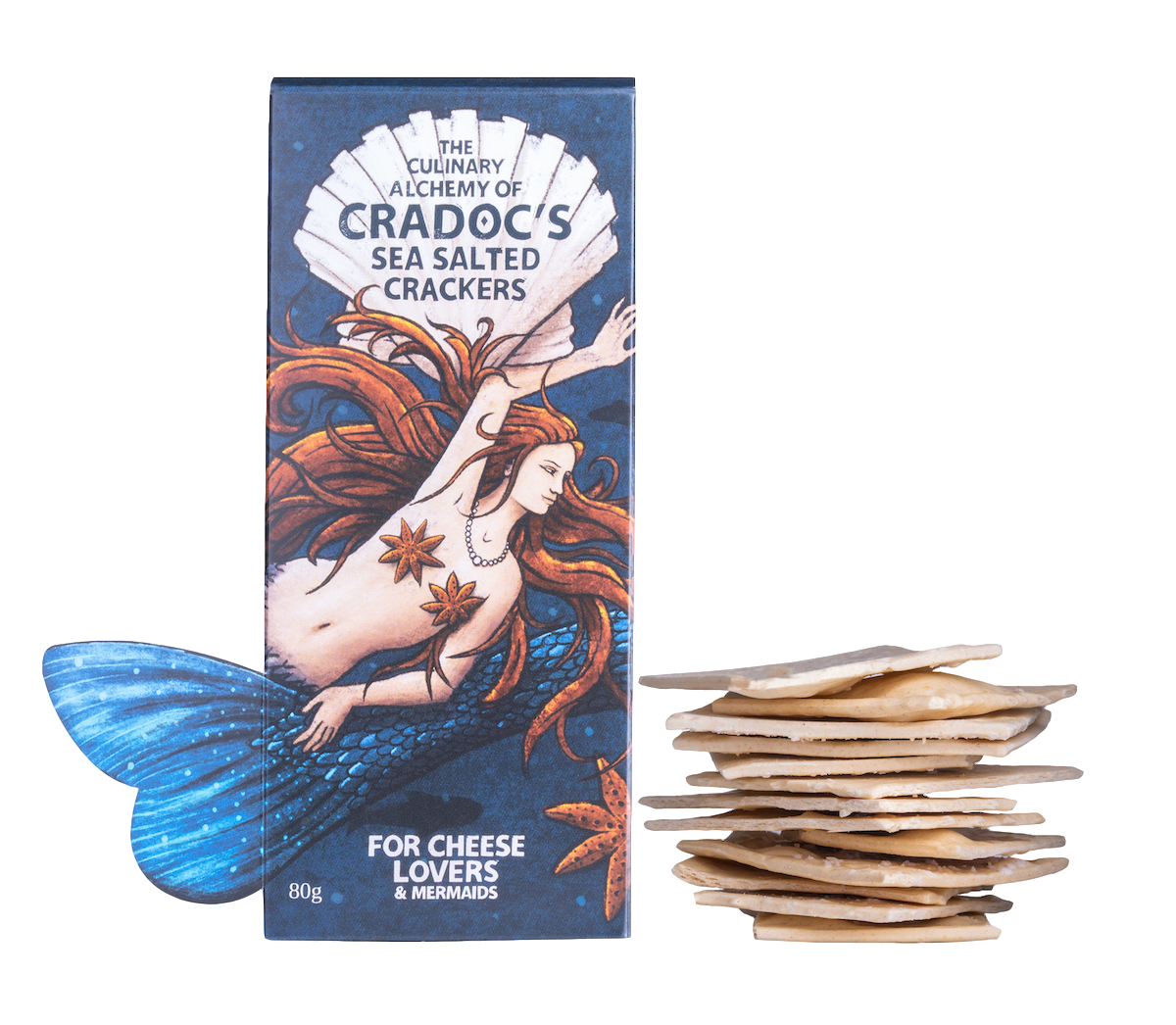 Fresh Vegetables
We smash, squash, blend, bash and squish as much fresh vegetable ingredient into our traditional recipes as we can. Yes! Real vegetables! It's what gives our crackers a variety of natural authentic delicious flavours. No No No: No Palm Oil, No Eggs, No Nuts. We operate with five Allergens : Wheat, Oats (Gluten), Milk (Butter, Cheese). Celery Seed. Sulphites. Mustard.
Take a look at Our Story! The cartoon illustrates perfectly how we experiment, mix and taste to combine our unique flavours. Cradocs will always innovate to bring the most exciting flavours for you to try!
BAKED IN WALES
Our bakery in the foothills of the Brecon Beacons supports local businesses. Just Ingredients, Caldicot. Packaging design from Design Dough Cardiff. Packaging manufacture from Ethical Packaging, Blaenavon. Ingredients from local shops in Brecon and flour from Co-operative BAKO Wales. We also support Himal, our Gurkha Community Store, where we buy some spices.
Crackers for Cheese Lovers
We bake crackers for the love of cheese. Cradoc's Crackers marry well with fine artisan cheeses. When you take time to select a special cheese it's important to choose a cracker which will step up to the occasion! We hope you enjoy these savoury bakes made just for you - there is singing and dancing, laughter and love baked into every snap! Welcome to our Cracker-land. We hope you enjoy this little taste of Wales and become Cradoc-addicts! Local Ingredients, Businesses, Suppliers, and Wholesalers contribute to the making of our products, we are proud to be part of the Wales Food and Drink Fine Food Cluster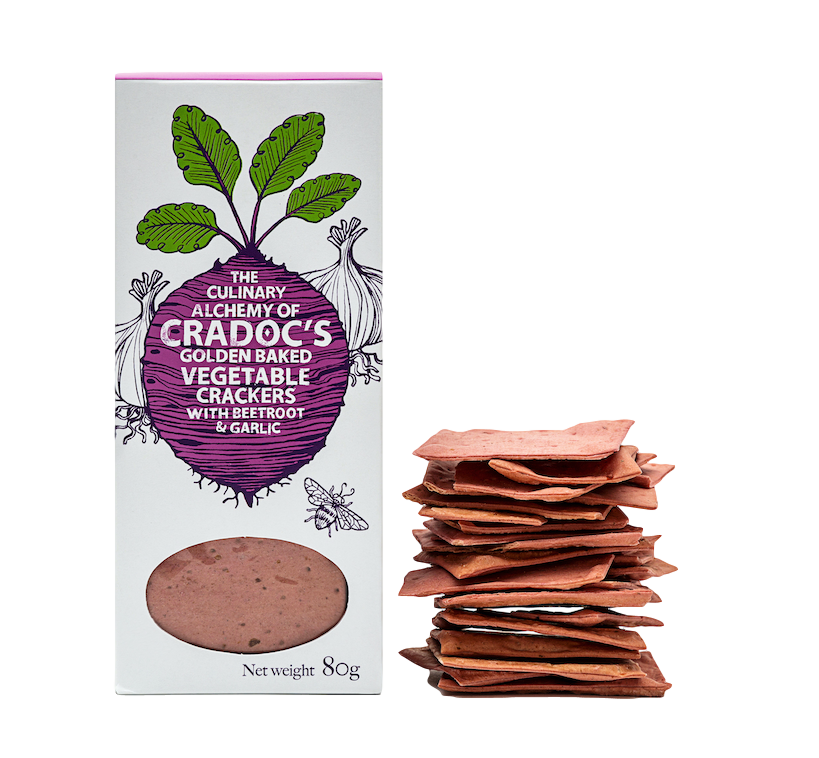 Crisp pink crackers with an earthy savoury flavour, speckled with baked garlic. Vegan friendly
Add to basket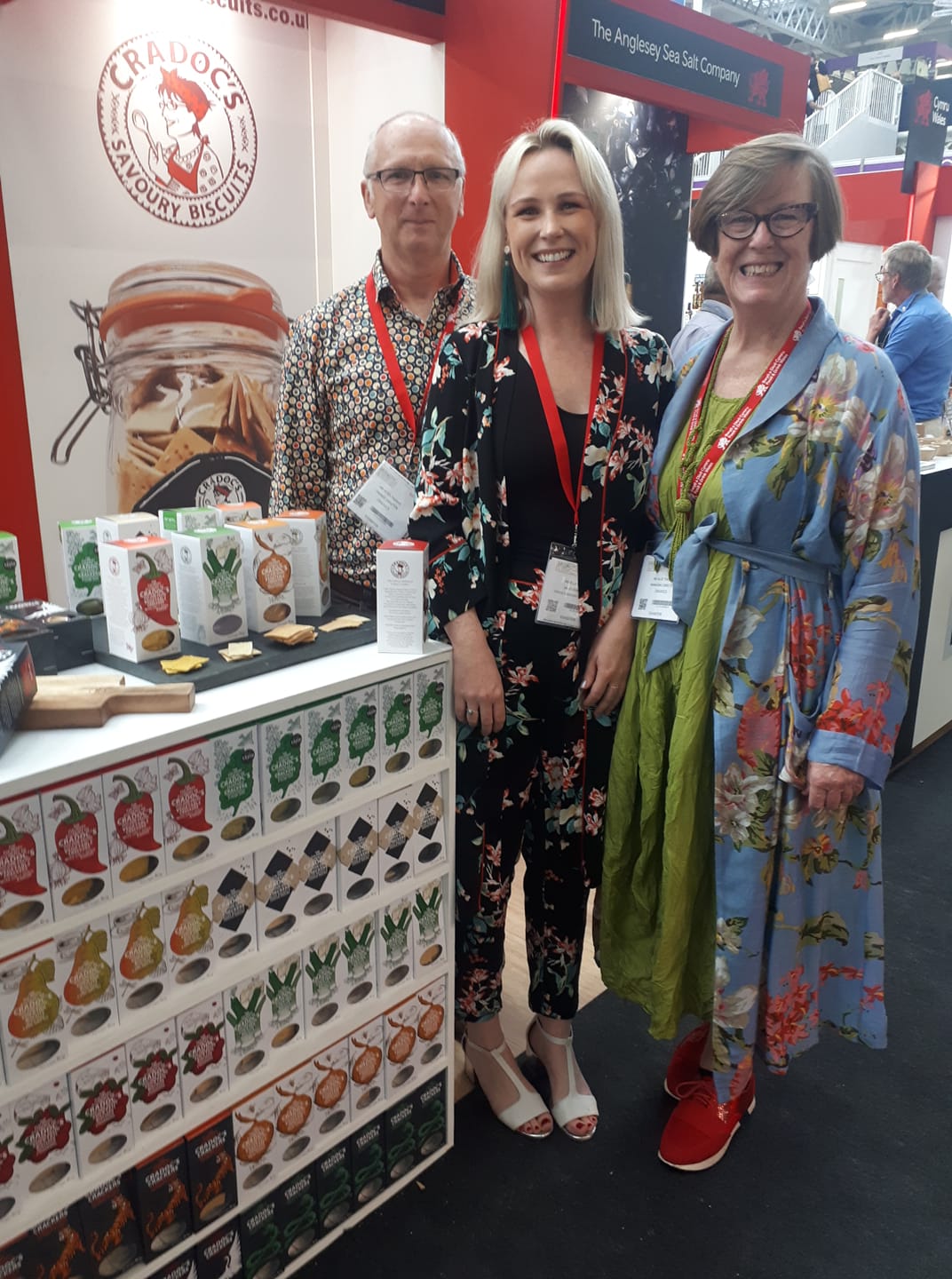 Stuff you might like to know about Cradocs!
We've been baking crackers for 12 years. We don't bake anything else, so we have learned the Craft and perfected it!
Cradoc's Crackers are baked with Wheat, Whole wheat, and Oats as well as loads of veg, fruits, flowers, seeds, herbs and spices.
Cradoc's Baker-ladies are cracker experts, it's our discipline and our passion.
Egg Free/Nut Free/Sesame Free/Palm-oil Free.
Vegetarian.
Nine Months shelf life for all crackers except six months shelf life for Charcoal and Water biscuits – Checkers.
Low risk product. We are SALSA accredited and bake to the highest standards.
But for two biscuit flavours, Pear and Earl Grey and Lemongrass Coconut and Chillies – we bake sugar-free.
Our bakery is owned by Allie Thomas, Chief Cracker Muncher and run by baker-lady and cracker-packer woman power, wind and wave energy!
Allie and Ella the founders of Cradocs, love to create with ingredients. Experimenting, tasting and innovating what can be done with the humble cracker! Allie "Crackers" is a product-designer and foodie. We eat with our eyes, everyone knows that, but how satisfying it is to have the quality of the content reflected in the packaging. It's our USP, that and delicious biscuits. Photography, sharing and pairing, Insta and FB you can see it all! Allie combines her bakery craft with her artistic flair to make truly delicious bakes and absolutely beautiful packaging.
Artwork by James Rothwell Design Dough, Cardiff
Certified Bakery
Cradoc's are made in a SALSA certified bakery – that means it is very, very clean and you can trust that we bake to the best standards. Cradocs is part of the Fine Food Cluster, Wales Food and Drink and we bake with passion in our purpose built bakery in Brecon, Mid-Wales.
Art is at the heart of Cradocs!
Learn more about how Cradocs started in Allie's Kitchen.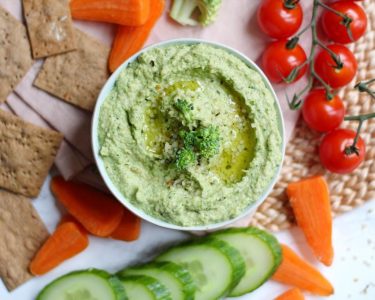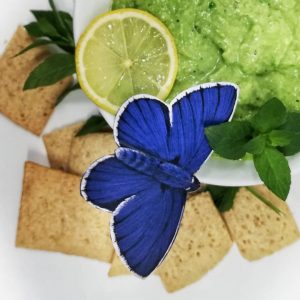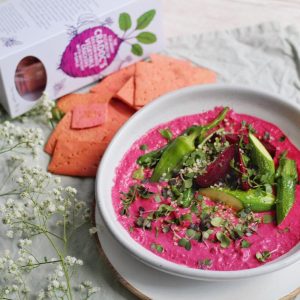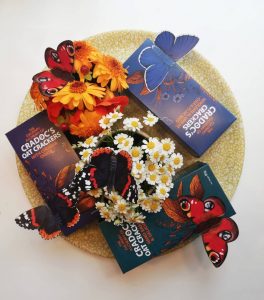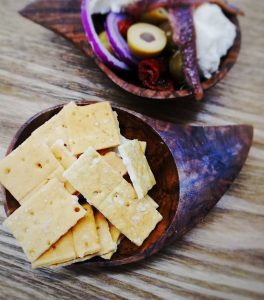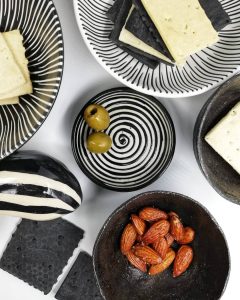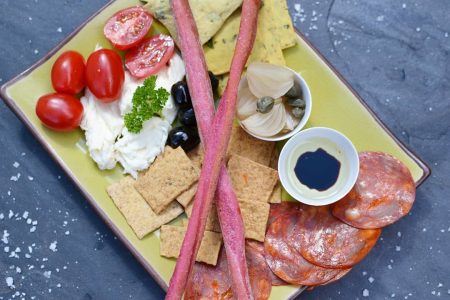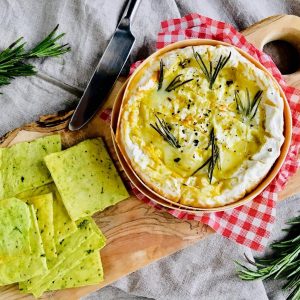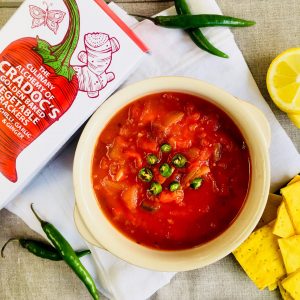 GET IN TOUCH
You are always welcome to contact us directly: 01874 938453